Yasmin @ Aloha Social
How do you find out or review which social media platforms are suitable to market your business?
R.E.E.F by Aloha ~ Helping Business Owners Sail The Right Waters


You may have heard the term 'omnipresent marketing' floating around out there on the high seas, relating to a strategy we use as marketers which essentially just means 'being everywhere'! It's about creating a 360 degree marketing circle around our audience, supporting them like a life ring. It sounds daunting though, right? There are so many platforms and so little time, and we can end up drifting across the social media ocean with no land in sight - I don't want that for you!
How do we go about developing consistency with a continuous pattern of content on a selective number of platforms? By finding which social media platform(s) to use, or reviewing the ones we already use. And luckily for you, I have just the tool for the job!
R.E.E.F
My R.E.E.F strategy aims to keep you in shallow water that's easy to navigate, helping you align your business goals with your social marketing. No more just running with what we already have, or swimming against the tide trying to show up where we think we 'should'!
How should you use my R.E.E.F strategy?
Use R.E.E.F as a step-by-step checklist when reviewing your current platform usage and/or searching for the right one to use going forward!
We're going to take you from wasting valuable time and content drowning in a sea of endless platforms, to gliding effortlessly through the right platforms to drive results and achieve goals. Get your snorkel on because we're about to dive into R.E.E.F, what it stands for, and how it's going to make you 'platform happy' and social media savvy.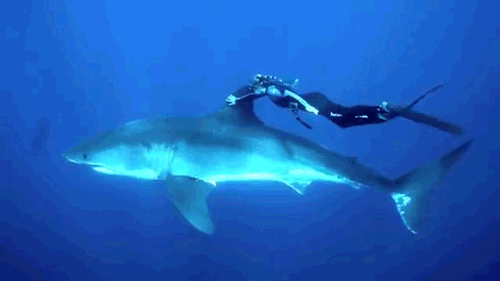 R = Results
what: identify the results we want to achieve in our business

why: this helps us seek platforms aligned with our goals

end goal: achieving your goals with a little help from socials!
Ask yourself: Do these platforms help me achieve my overall business goals?
E = Engagement
~ what: which platforms are going to invite the most engagement?
~ why: followers are great, but what really counts is who is engaging with our posts and overall social marketing journey!
~ end goal: aligning your platform usage with your target audience
Ask yourself: Which platforms do or will my audience engage on? Is it LinkedIn, Instagram, TikTok…


E = End Result
~ what: making sure the platforms we use align with our end goals and long term vision
~ why: we want to know whether we want to continue using this platform long-term!
~ end goal: to find a platform that grows with your business
Ask yourself: Does this platform do what I need it to, in order to grow my social marketing or business? Will it be good for me to invest my time and energy into, for the future?
F = Fulfilment
~ what: you want to enjoy your social media, so identify the platforms you enjoy being present and creative on
~ why: if you enjoy a platform, you'll want to use it more - this facilitates productivity, growth and business
~ end goal: using a platform you actually enjoy! Marketing can be fun, and if you want to create content you'll be more motivated to use it and drive engagement from your audience
Ask yourself: Do I enjoy posting on this platform? Is it for me, or are there other platforms I enjoy and therefore use more?
There concludes my R.E.E.F strategy, and we are safely back on sandy shores! The strategy aims to enhance your productivity and platform usage while facilitating growth through social marketing. In a competitive world it can feel that everyone is striving for the attention of consumers and potential clients, but I advocate swapping that for a nurturing approach. Focusing on long-term, sustainable relationships with your audience on the right platforms is much more fulfilling!


Shell-rific top tip:
Before we come up for air, a quick note on how many platforms I recommend you use! I know you've been wondering…
As someone who manages multiple social media profiles on behalf of my clients, I always suggest a maximum of three core platforms with an order of priority. For example:-
1 ~ LinkedIn
2 ~ Facebook
3 ~ Instagram
If you run your social media platforms yourself, one or two is perfect to keep your social marketing manageable, sustainable and stress-free while maintaining that all important fulfilment factor!
There are loads of social media platforms out there in well-chartered waters, so go ahead and review your platform usage and explore your options. This will help make sure you're on track to hit those business horizons.
You can take your snorkels off now - time to get content planning!
If you're looking for a marketing coach to guide you through your social media strategy, explore my coaching packages and let's get you enrolled to embark next quarter!
Love,
Yasmin @ Aloha Social