Yasmin @ Aloha Social
Social Media At Christmas: An 'Elf-ful' Guide To Your Christmas Campaigns!
Say Aloha to a flurry of ideas to kickstart your festive campaigns and drive those final results of the year.
Feeling frosty about posting for your brand or business on social media at Christmas? The social media weather doesn't have to be frightful this time of year, so consider me your little helper to deck the halls with inspiration for your Christmas marketing campaigns!
There are a few things you'll need to do to plan your Christmas campaign;
Set your goals (target sales, target followers, target mince pies eaten…)

Establish your audience

Create a theme for your winter holiday campaign e.g. 'Merry Aloha!'

Create seasonal hashtag sets including a fun Christmas brand hashtag - not essential, but very jolly!
Once you've established the above, it'll make planning your social media at Christmas a whole lot more harmonious with your business goals. It'll also act as a micro-strategy within your overall marketing plan. Now, let's ho-ho-hop on board our surfin' sleigh and sledge into the 12 Campaigns of Christmas...puns not intended to stop any time soon!
Contents:
The First Campaign of Christmas - Video Content


Video content is powerful right now across platforms such as Instagram, Facebook and TikTok, so consider using it in your social media at Christmas. You can get creative and implement a mini strategy for this, and it can help to humanise your brand or business and build that all-important trust with your audience. Use these ideas for festive video content and you'll be snow-ballin' in no time:
Show people what you've got in store

Create festive tutorials e.g. 'how to create a Christmas post using Canva'

Create seasonal 'how to' videos using your products or showcasing your services

Use videos to showcase your shop, products and what happens behind the scenes in the build up to Christmas - everyone loves a reel or TikTok of you putting up your wintry window display, set to some trending music
If full-on video content feels a bit like diving headfirst into a snowdrift, start simple. Canva has some great animation templates you can use, creating a video without going all-out on the singing and dancing!
The Second Campaign of Christmas - User Generated Content


User generated content jingles my bells all year round, but at Christmas it's an even better opportunity to SELL. Share your customers using your products (with their permission, of course), or ask a client you have a good relationship with for a photo. It helps other potential customers to trust you, based on someone else's positive experience - sleigh girl, sleigh!
The Third Campaign of Christmas - Giveaways


On social media at Christmas everyone is looking for something exciting to get them in the festive spirit, and giveaways are a high-speed snowball knockout for this. They can help you gather new followers (just ensure you're targeting the right audience with your giveaway), boost engagement and increase the prospect of sales. Even though you're giving something away for free, audiences are invited into your brand to explore what other goodies you have wrapped up for them! Most of all, they'll know who you are on the back of your giveaway - that's the real bow on top here...
A great example of this is Montezuma - they run regular giveaways, make excellent Christmas presents (in case you were wondering) and are a great example of how to run them both in collaboration with another brand, and for a specific product. Collaborative giveaways are a great way to join forces and double your reach and results, just like Santa's reindeer banding together on Christmas Eve. Just choose a brand or business that compliments yours - Montezuma chose Plonk Wine, and if that's not a festive treat I don't know what is.
A quick guide to running giveaways;
Choose your product or collaboration

Choose what you're giving away and what the winner will get

Set the rules - what do people need to do to win?

Set a deadline

Promote it on Instagram and Facebook!

Sit back and have a mulled wine while the entries flood in
The Fourth Campaign of Christmas - Influencers & Brand Ambassadors
Choosing the right influencer or brand ambassador to represent your products can be very rewarding, much like receiving the gift you so heavily hinted about all through December. It's key to align your influencer's following with your size of business - don't go for someone with millions of followers if you're a small business, unless you're ready for a BLIZZARD of sales. Research different scales of influencers, such as micro- or nano- for your social media at Christmas.
The Fifth Campaign of Christmas - Holiday Hashtags
Remember hashtags? They're still a thing, and just like the body wash set from your Nan they're making a reappearance this Christmas. Hashtags are vital for helping audiences discover you, and although the rules change more often than Santa's nice list I recommend around 15 key hashtags per set. These should be bespoke to your holiday campaign! You could include:
The Sixth Campaign of Christmas - Holiday Bundles


We all love a gift bundle, don't we? People are so busy this time of year that anything you can do to make their lives easier will get you serious gingerbread points. Create Christmas gift bundles and advertise them on your social media at Christmas, helping to sell products that don't do as well on their own or you have lots of! See this great example of a Christmas gift bundle by Etikette Candles.
















The Seventh Campaign of Christmas - Product Livestreams
Here in the UK the days are getting shorter, darker and cosier and we're all looking for festive inspiration. Host a livestream to be the star on top of your own tree, promoting your products or hosting a Q&A while you wrap presents. To boost your results, why not collaborate with another business owner so you have someone to bounce off - true tidings of comfort and joy!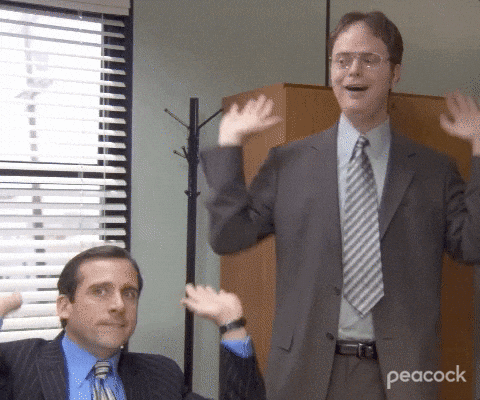 The Eighth Campaign of Christmas - Shout Out Partners


Social media at Christmas is a place for giving back as well as receiving, so shout out your partners, fellow businesses, worker elves and even your customers to say thanks - they'll think it really is the most wonderful time of the year.






The Ninth Campaign of Christmas - Promote Sustainable Values
If you're a sustainable business or have a sustainable strategy, it's time to target the eco-aware customer. With a rise in glitter-free Christmas cards and recyclable wrap, it's becoming more festive than ever to be sustainably-minded. Shout about any sustainable strategies you've brought into your business, whether that's a biodegradable product or recyclable packaging.
The Tenth Campaign of Christmas - Share Your Charitable Side


From my igloo to yours: if you donate to charity, this time of year is a great opportunity to mention it in your marketing. Your social media at Christmas doesn't have to make lots of noise about it, Santa-falling-down-the-chimney style, but be sure to mention it at the bottom of a post caption e.g. '10% of profits donated to…'
The Eleventh Campaign of Christmas - Use Stories
The festive period also signifies the end of the year, and it's a natural time to share your highlights, reflections and brand story from the past year. Keep it authentic, humble and appreciative - it'll be good practice for your 'opening presents' face too!
The Twelfth Campaign of Christmas - COUNTDOWN!
Your social media at Christmas should be fun, sparkly and exciting! Get people excited for the big day by planning a countdown campaign in the lead up, leaning into the festive feeling.
Time for a mince pie and a hot chocolate after that, right!?
Put your feet up and get planning your Christmas marketing campaigns in true Aloha style, and if you're in need of some 1:1 support for a smooth sleigh-ride this festive season you can click here to see my coaching options. Until next time - stay merry!